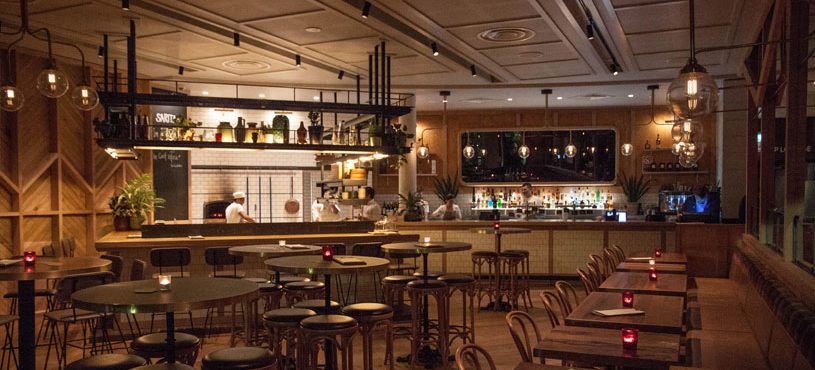 Here's the thing times are changing in the suburbs. Cool restaurants are no longer in the domain of Surry hills, Newtown and the city. Restaurateurs and hoteliers are realising that people all over Sydney are interested in good food in dining rooms with atmosphere, so Prestige AV Technology delivered exactly what the audience wanted! Dining with a great audio atmosphere, that was able to be played with clarity at low level for the intimate dining experience and pumped up for the Friday night cocktails.  That's exactly what Prestige delivered.
Along the way we had to incorporate camouflaging the speakers within the rich timber look, but also be able to cover the entire area with consistencies.  We recommended the QSC ADC820 ceiling speaker.
With its smooth white sleek finish and huge 200watt 8" driver, it provided exactly what the client was looking for. The power to get up and go for a Friday night and winding down for a smooth Sunday evening. All in your suburban backyard!