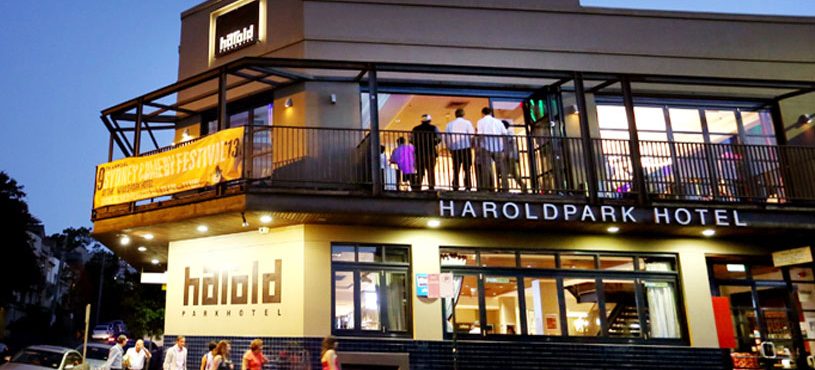 It's all about the laughter at the Harold!
The Harold (as we like to call it) has rich history and is an iconic Sydney venue that dishes up fine pub meals and great laughter to go with it.
Comedy nights are a real stir with live comedians and brilliant atmosphere. We were called upon by owner and publican William Ryan to provide a cost effective solution for its audio and display screens in the venue.  The vision system was dated and in need of an update. Hence we designed a digital headend solution, taking on board budgets, existing infrastructure and control systems.
The system incorporates a 12 channel Ecraft HD digital headend system with an array of 55" Samsung LED screens a Epson 5500 lumen projector even in the brightest of sunsets the picture is crystal clear.   Comedy is delivered by a 6 channel mixer with an Audio-technica microphones.
Comedy at the Harold has never looked better!